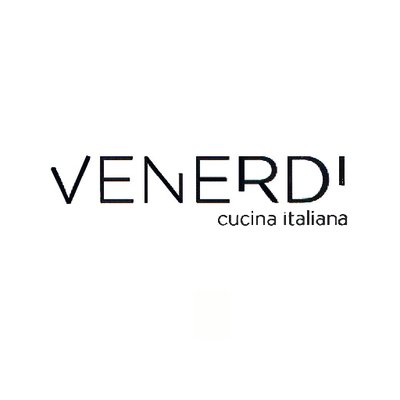 Venerdi reopened on the 18th February and the amount of interest it has received so far has been positively overwhelming.
It has totally transformed from its previously rustic decor into a stylish and sophisticated eating establishment that oozes class while at the same time, keeping it's Mediterranean charm with traditional Italian foods on display for all to see.
Venerdi is situated on the trendy Chatsworth Road in Hackney and although the regenerated area offers an array of quirky eateries and other shops, Venerdi really does stand out from the crowd.
It's now the type of venue which you would find in nearby Shoreditch. Modern and charming, with its brand new traditional wood burning oven, dimly lit feature lighting and impeccably dressed professional bartenders with a serious passion for their trade. The only difference is, Venerdi doesn't come with the upmarket price tag that a lot of restaurants in Shoreditch tend to charge.
They've kept their original menu with some new additions, all for the same great price.
Their famous Pizzas are still on offer in a range of Meat, Fish, Vegeterian and gluten free options, ranging from £7.70 to £13 and are big enough for two people! Their thin crusts and tasty toppings show us why traditional Italian Pizzas are the only 'real' Pizzas to eat.
For the seafood fans there's plenty of options. From their 'Salmone Alla Griglia' (Grilled Salmon with Seabass Ravioli) for £16, to their 'Risotto Scampi' for £12. There's a number of choices to choose from.
If you're more of a Meat eater then Venerdi is the place to be! Their 'Rib Eye Padella' (Dry roasted Scotch Rib Eye) for £16.50 is simply delicious and cooked to perfection. Their 'Tagliatelle Wild Boar' for £13 is also a popular favourite.
They also have a number of Vegetarian options available at Venerdi. From 'Gnocchi Buffalina (Stuffed with Buffalo Mozzarella, Cherry Tomatoes and Garlic, served with a Tomato and Pesto sauce) for £9.90, to 'Orecchiette' (Garden Peas, mixed Porcini Mushrooms and Garlic in a cream sauce for £10.
As with any authentic Italian restaurant, Venerdi also offers a number of Antipasto (Starter/first course) options from their fresh Focaccia bread for £5.50 to their Scallops with spicy Sausage for only £9.50. A perfect pre-dinner treat!
Venerdi really has excelled itself with it's refurbishment and is fast becoming the most talked about restaurant in the area this year so far!
Expect happy hours, music nights, special events and much more!
You can follow them on their social media pages here;
Venerdi is situation on 9 Chatworth Road, London E65 OLH
For reservations call 02085331902